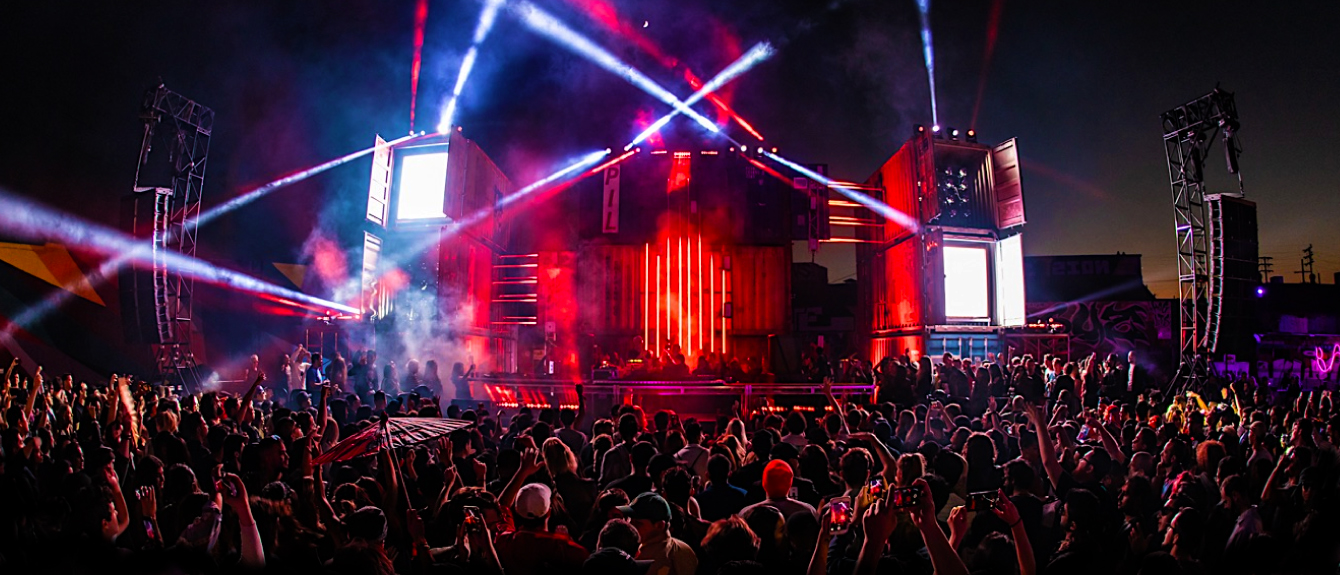 Top FAQs
Q: Are LED toys (flow lights, orbits, glowsticks) allowed?
A:Yes, LED toys are allowed, but LED gloves are not. Please leave them at home.
Q: Are water bottles or hydration packs allowed?
A: No, water bottles and hydration packs will not be allowed into the venue. *Varies depending on show & venue.*
Q: Are vapes/e-cigs and e-juice allowed?
A: Yes!
Q: Are cigarettes allowed?
A: Yes!
Q: Am I allowed to bring a bag? Am I allowed to bring a bag?
A: Yes, you may bring any bag that is smaller than 12″x12″.
Q: Can I buy a ticket for my friend/sibling/etc.? Does the ticket have to be under my name?
A: You should be fine, but we recommend giving them a photocopy of your ID and credit card (all numbers except the last four can be blocked out) you used to purchase the ticket, in case anything happens.
Q: Is there a coat check?
A: Not normally, but it depends on the weather. Please contact us for more information.
Q: Will there be food?
A: There is an outside patio area with several food options available.
Q: Are cameras permitted in the venue?
A: Non-professional cameras will be permitted.
Prohibited Items
Weapons of any kind
Fireworks/explosives
Illegal substances
Cans, bottles or glass containers of any kind
Pets (except animals that assist with disabilities)
Alcohol (sold inside!)
Coolers
Musical instruments
Chains or chain wallets
Chairs
Large or framed backpacks (standard size backpack is okay)
Large umbrellas
Laser pointers
Professional still camera equipment (no detachable lenses, tripods, or commercial rigs)
Helium balloons
Skateboards, scooters, or personal motorized devices
Strollers
Selfie sticks
Spray paint or large markers
Drones
Hula hoops
Totems
Flags
Hydration packs
No illegal vending is permitted, and no unauthorized/unlicensed vendors will be allowed
Dress Code
Come dressed to express!
While costumes and ornate outfits are deeply connected to the ethos of Factory 93, final decisions on attire allowed into the venue shall be at the sole discretion of management.
Costumes may not contain any weapons that resemble or could easily be mistaken for actual weapons, nor may include contain sharp objects, pointed objects, or materials that could accidentally strike or injure another guest. Some masks may be worn, as long the mask does not cover the entire face, and eyes are visible.
You must have unobstructed vision at all times. Costumes must not be wider than four (4) feet across, longer than six (6) feet, or taller than eight (8) feet. Additionally, you must be able to easily maneuver your costume over stairs or ramps unassisted. Any bow-type weapons must be unstrung, or strung with a low-tensile thread. You may not include liquids, gels or other substances that could cause a mess.